Cemu 1.8.0, el emulador de Wii U para PC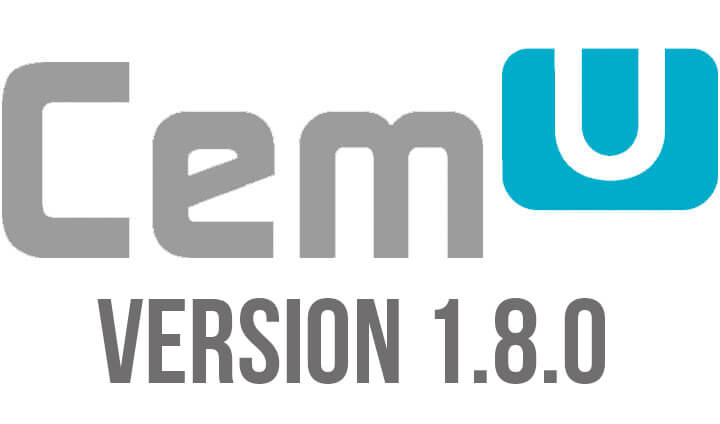 Cemu 1.8.0, ese emulador de Wii U para PC que tanto a dado a la comunidad por fin trae una nueva actualización cargada de optimizaciones de rendimiento, menor consumo del procesador y de la memoria RAM.
Además los shaders ahora incluyen un cambio muy importante, y si tenemos acumulados varias caches de shaders tendremos que actualizar con las nuevas, ya que estas no funcionaran en la nueva versión.
Y por supuesto The Legend of Zelda: Breath of the Wild funciona mejor que nunca en el emulador de la Wii U, aunque todavía queda mucho trabajo por delante.
Con la introducción de nuevas mejores en la cache de shaders, tendremos que descargar nuevos para que funcionen con la nueva versión de Cemu 1.8.0, pero los podrás encontrar y descargar aquí de una forma muy sencilla: Cemu Caches
Os dejamos por aquí también el link para descargar la nueva versión de Cemu 1.8.0b.
Para que podamos ver más de cerca que trae de nuevo esta versión de cerca, os dejamos con las notas oficiales de esta nueva actualización:
# New in 1.8.0b:

general: Fixed a bug in calculation of fullscreen window size

GX2: Fixed crash caused by out-of-bounds vertex attribute locations

# New in 1.8.0:

general: Added memory scanner (search and filter for values)
general: If Cemu is maximized to fullscreen, it will remain on the same monitor rather than defaulting to the primary monitor

RPL: Optimized loading of RPLs

GX2: Cemu now uses separable shaders
	 Vertex, geometry and pixel shaders are split into separate and independent programs rather than bundling them into sets
	 This change breaks compatibility with pre-1.8.0 shader caches and graphic packs (if they contain shaders)
	 
GX2: Added support for using the same texture multiple times with different sampler parameters during a single drawcall
GX2: Graphic pack texture rules will automatically scale gl_FragCoord
GX2: Implemented shader instructions RECIPSQRT_FF and RECIP_FF
GX2: GPU7 shader decompiler will output slightly more optimized GLSL code
GX2: Better detection for invalidation of data in Streamout cache
GX2: Optimized frequently used GX2 API
GX2: Optimized texture decoding
GX2: Added command line option '-nsight' to allow debugging via NVIDIA Nsight
Los creadores de este emulador de Wii U lo están dando todo para que cualquier juego del catalogo de esta consola funcione a la perfección, aunque como siempre van a necesitar mucho más tiempo para lograr este objetivo, pero sin duda lo están consiguiendo poco a poco.
Hace unos días publiquemos algunos datos de la anterior versión de Cemu 1.7.5, en la que podéis comparar que tal el cambio que a dado hasta ahora este emulador.
Y sin duda como siempre os dejamos un pequeño vídeo para que veáis que tal funciona esta nueva actualización en el The Legend of Zelda: Breath of the Wild con una RX 480 y un procesador i7 6700k.