20 Euros por el pase de temporada de The Legend of Zelda: Breath of the Wild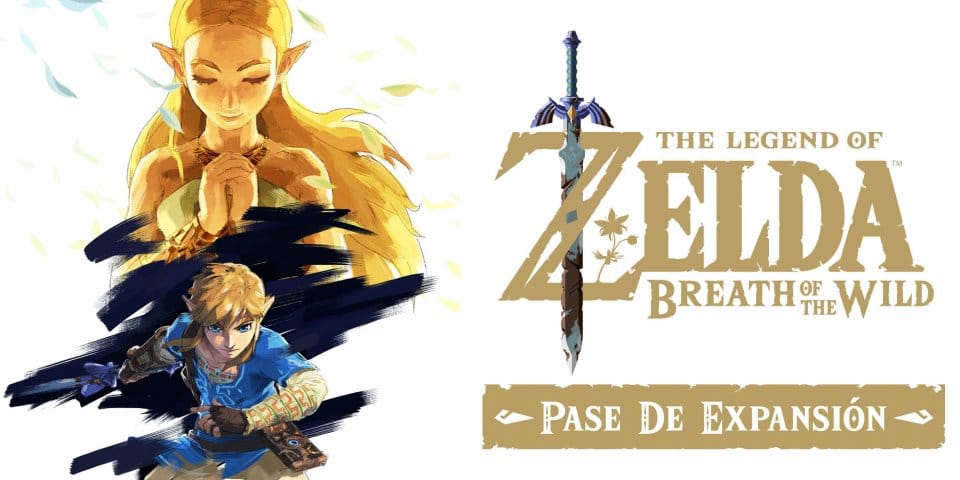 Hoy Nintendo acaba de anunciar que uno de sus juegos mas famosos The Legend of Zelda: Breath of the Wild, contara con un pase de temporada por 20€ en el que se incluran las siguientes cosas.
Estos DLC estaran disponibles para las dos versiones del juego tanto para Nintendo Wii U como para Switch .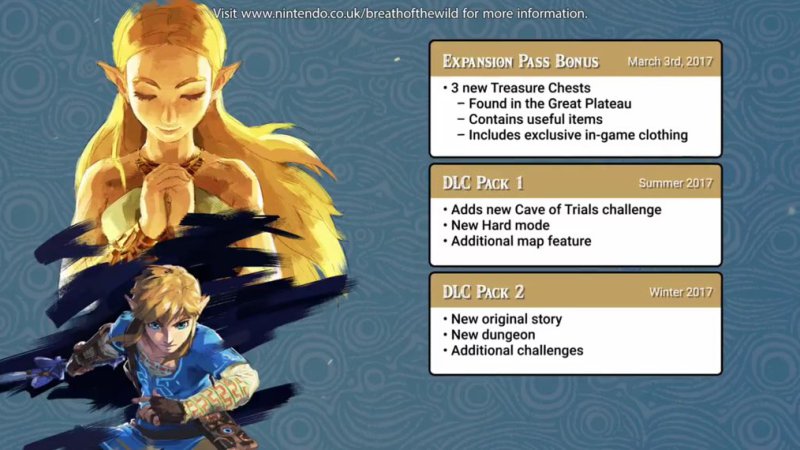 Bonus de pase de expansión

Este bonus esta disponible a partir de la fecha de lanzamieto del juego. Se encontrara en la meseta de los albores, allí apareceran tres cofres que contendran:
Una camiseta con el logo de Nintendo Switch
Objetos utlies para el juego en los 2 cofres restantes
DLC Pack 1
Este DLC esta previsto para verano de 2017 y contrendrá:
Un nuevo reto llamado "Cave of Trials".
Un modo de juego dificil.
Una nueva función para el mapa del juego.
DLC Pack 2
Este DLC esta previto para Navidades de 2017 y contendrá:
Una nueva historia original.
Nueva mazmorra
Desafios adicionales